When I think about making a salad, I'm thinking of greens, tomatoes, cucumbers, etc. Chicken salad is the last thing on my mind. When I think about how to use up some leftover chicken, though, my mouth just waters for creamy, meaty chicken salad on simple white bread.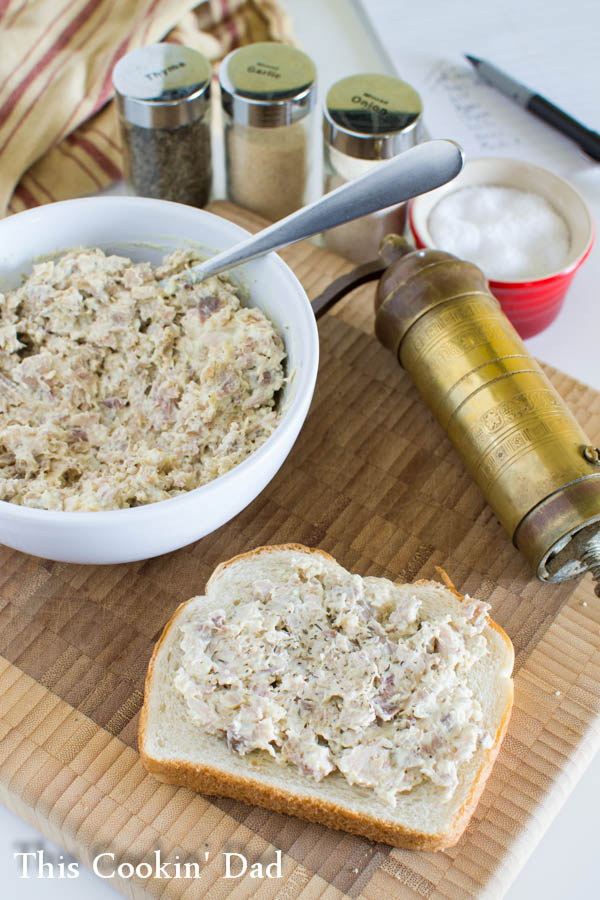 Chicken salad has been around for centuries. While many cookbooks would have you cook up chicken expressly to make chicken salad, meat salads like this are, to my mind, better suited to leftovers. Here's why. Beautifully cooked chicken is moist and juicy, perfect as the primary protein for any dinner. There's really no reason to do much more to it.
The problem with chicken, though, is that cooking for one minute too long yields very dry chicken that needs something more. The result? Leftover chicken does not reheat well. This makes it perfect for something like chicken salad. The mayo adds moisture back into the chicken, giving it new life.
So here's why I typically do for my chicken salad. When I'm cooking chicken for dinner. I'll make it a point to bake up some extra. If I can cook once and eat twice, I'm definitely going to be happy to save myself a little time later.
I line a sheet pan with foil for easy cleanup and season the chicken with salt and pepper.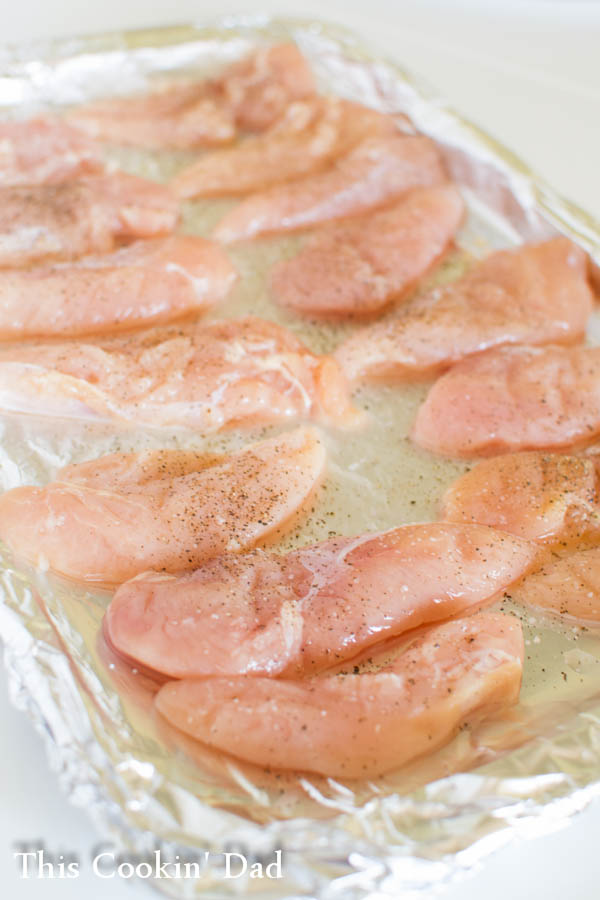 I bake at 425 for 15-20 minutes or until the chicken has an internal temperature of 165 and serve whatever we need for dinner that night.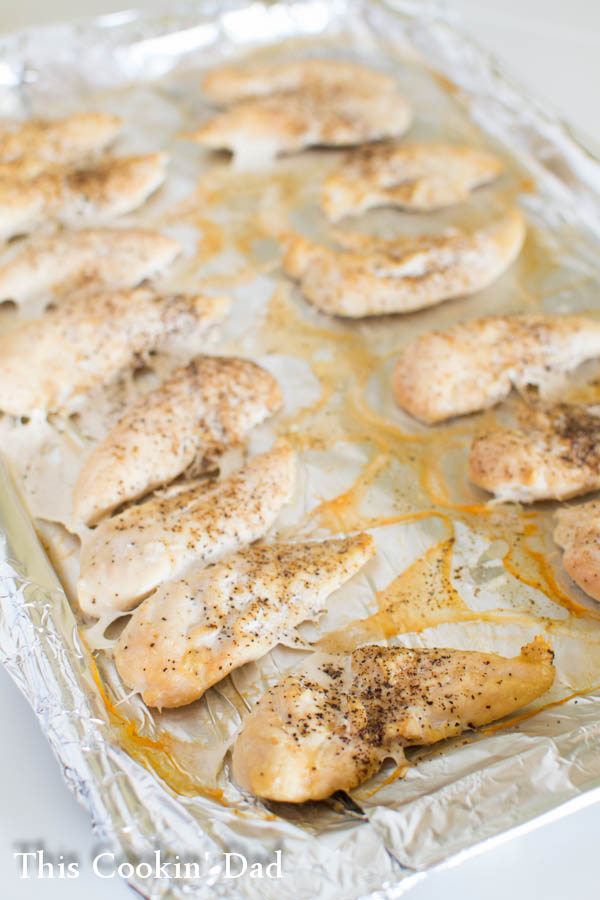 The next day, I chop up about 2 cups of chicken pretty finely. I add in about 1/2 cup of mayonnaise, a tablespoon of yellow mustard, and a dash each of salt, pepper, garlic powder, onion powder, and thyme.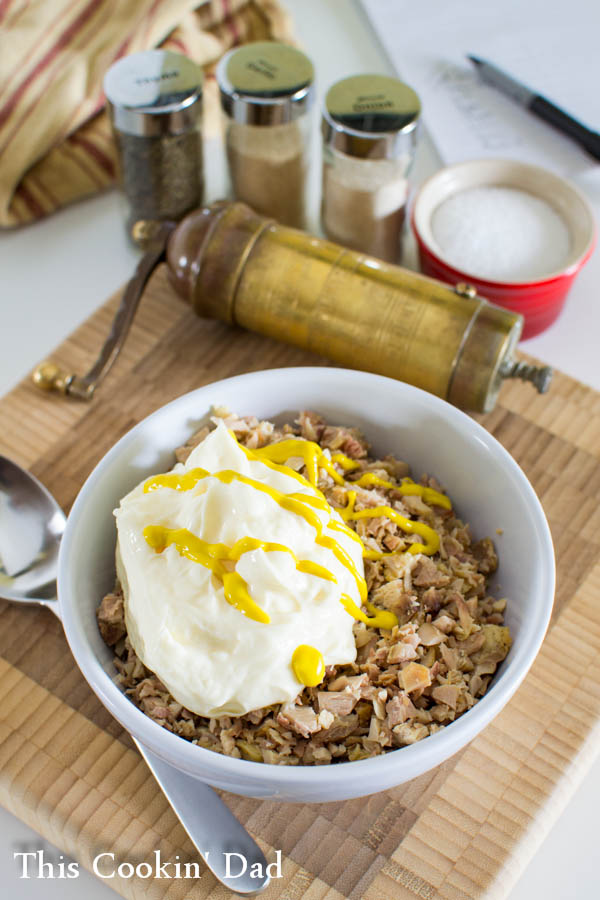 I mix it up in the bowl and serve it. There's no need for celery, apples, grapes, or any of that mess. It doesn't need to be overcomplicated. It's simple, it's basic, and that's what makes it good.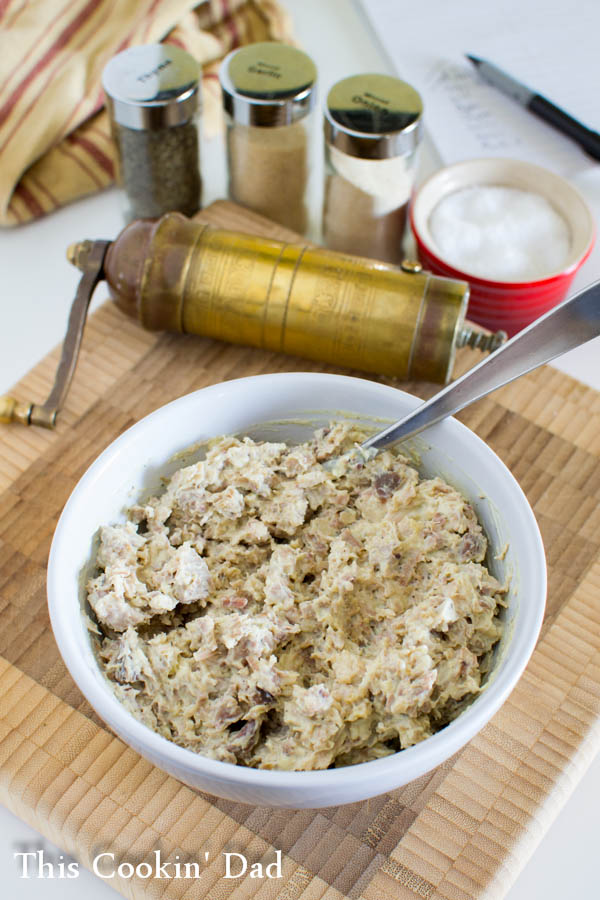 I hope you enjoy!
All month long, we are talking about salads? What does "salad" mean to you? Did you grow up with a particular kind of salad? Leave a comment and share your story!

Easy Chicken Salad
Ingredients
2 cups leftover chicken, chopped fine
½ cup mayonnaise
1 tbsp yellow mustard
¼ tsp garlic powder
½ tsp onion powder
½ tsp dried thyme
salt and pepper to taste
Instructions
Combine all ingredients in a medium-sized mixing bowl. Serve and enjoy!