One of my absolute favorite mixed drinks is the mojito. Lime, mint, sugar, and, of course, rum, come together with soda water to make a simple, but tasty drink that can't help but remind you of sun and sand.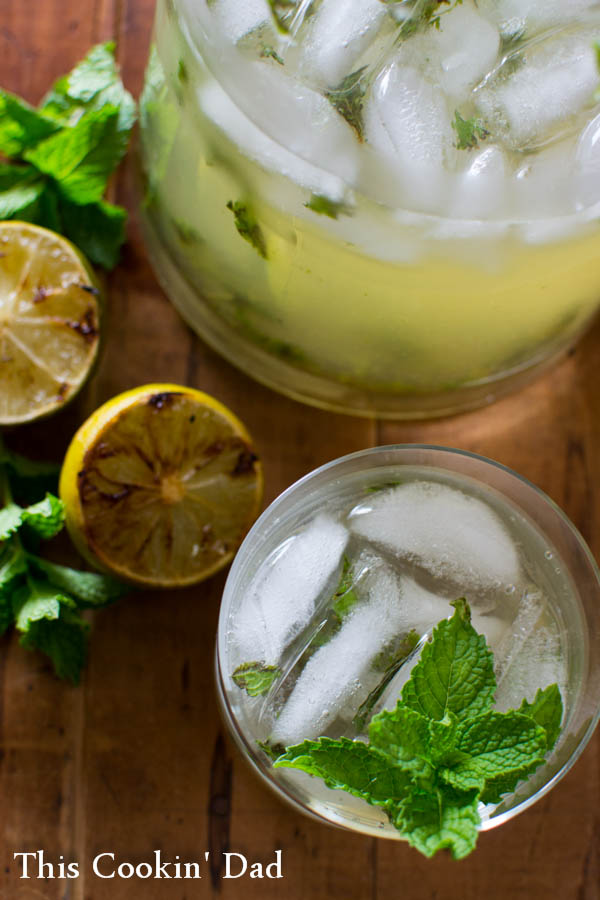 Beth and I went on our honeymoon down to Key West in May of 2004. This was about 15 months after we got married. In that subsequent time, I had been deployed to Iraq, came home from Iraq, got off of active duty and into the VA National Guard, started college, and finally got the chance to settle into married life. As I later learned, I was also struggling with PTSD, coping with everyday life after the hyperawareness that comes from living in a war zone. There was a ton of transition in a short period of time and no real opportunity to process any of it.
That trip to Key West was really our first chance to just settle down as a married couple and enjoy life without the pressures of the world around us. Trust me, a few mojitos will really help with that. Ever since then, if I'm out and looking for a drink, that is pretty much my go to.
Making the drink is sublimely simple. Take some mint and smash it with sugar to release all of the oils. Add rum, lime juice, soda water, and ice. That's it! So easy, right?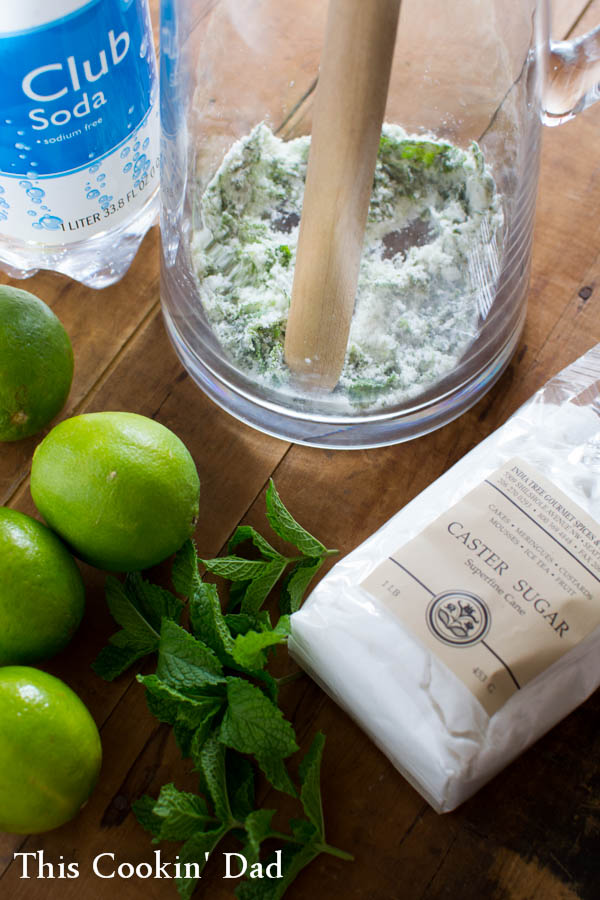 Well, lately, I've been playing more with grilling fruits like lemons and limes. It hit me one day that the smoky, grilled flavor of a charred lime would go perfect in my mojito. And so, the Grilled Lime Mojito was born. I make and serve it in a pitcher because these are much more fun with friends and I know we'll have more than one! Enjoy!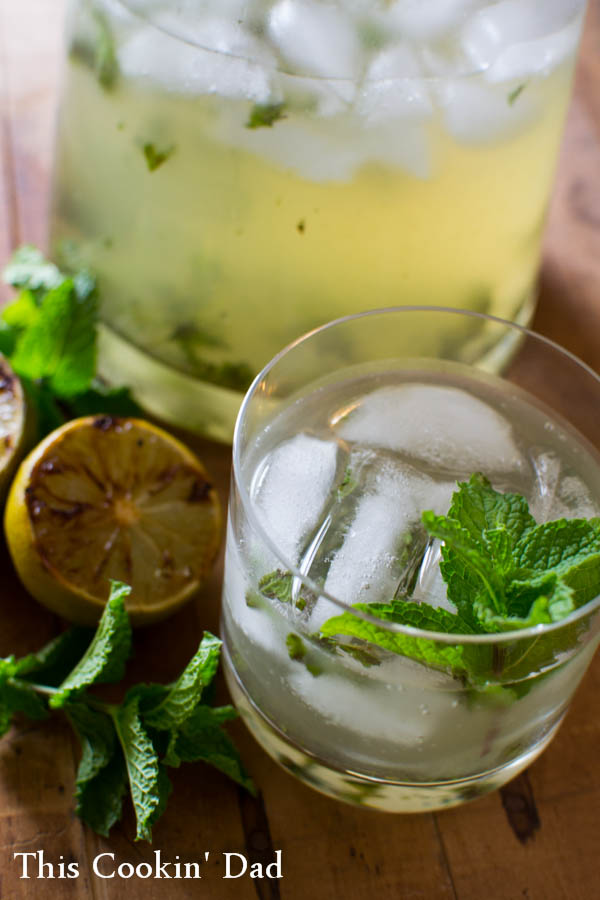 Looking for more great food and drink ideas? Follow my Pinterest page!
Visit This Cookin' Dad's profile on Pinterest.
Grilled Lime Mojito
Ingredients
4 limes, halved
12 sprigs mint, divided
¼ cup super fine sugar
¾ cup white rum
4 cups ice
3 cups club soda
Instructions
Heat a grill to medium-high.
Place lime halves on preheated grill. Grill for 1-2 minutes or until grill marks appear. Allow to cool before juicing into a bowl or measuring cup.
In a large pitcher, add the leaves from 8 sprigs of mint and all of the sugar. With the handle end of a large wooden spoon, crush the mint leaves, combining with the sugar, for 2-3 minutes.
Add rum and lime juice. Stir until most of the sugar has dissolved. Add ice and club soda. Stir to combine and serve immediately. Garnish with remaining sprigs of mint. Enjoy!