When most people envision a roast, they think of a big chuck steak surrounded by carrots, celery, onions, and other veggies. My first thoughts, though, are of a great big pork roast…meaty, juicy, and perfect for serving in nice thick slices or shredded up in any number of other dishes.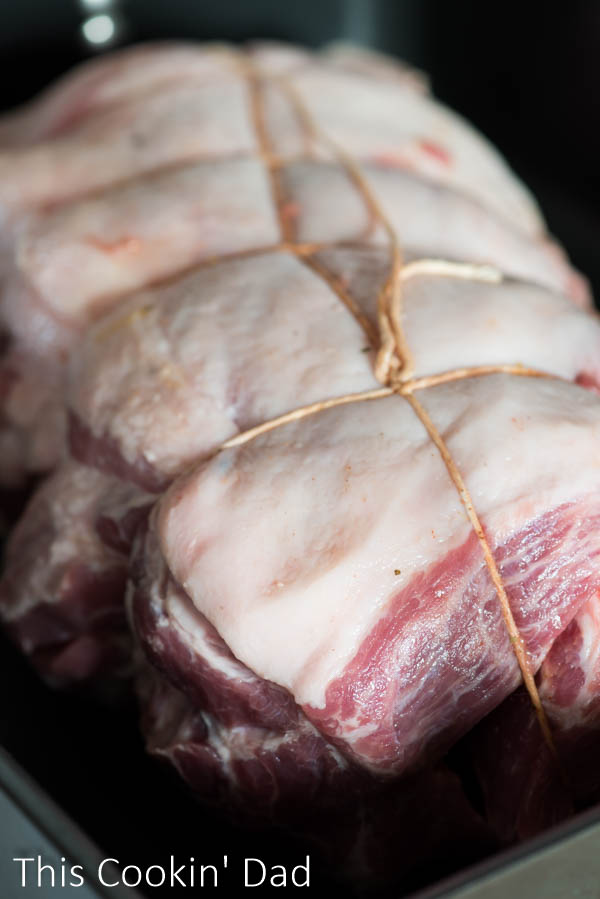 I love pork shoulder and I know that I'm not alone on this. It's such a versatile piece of meat. During the summer, I'll often break out my smoker and make some beautiful pulled pork for BBQ sandwiches or toss a shoulder into the slow cooker to cook up some mojo-flavored shredded pork for Cuban sandwiches.
The trouble with pork shoulder is that it take so long to cook up for shredding. It's just such a thick cut of meat and, with that crazy shaped bone inside, there isn't a whole lot you can do to help with that. So what do you do?
Take the bone out!
Or have your butcher do it for you. At my local chain grocery store, I'll simply grab a nice looking shoulder out of the case and bring it over to the butcher. They are happy to debone it for you and will even package the bone up with your meat so that you can keep it to make stock or to flavor your green beans.
Once you get your pork shoulder home, you'll want to butterfly it, flattening it out so that you can roll it up later (the butcher may be able to do this for you, too). Once this is done, I make thin slices in opposite directions across the pork. It's enough to get into the meat a little, but not enough to cut all the way through. This lets my flavoring mix contact more of the meat.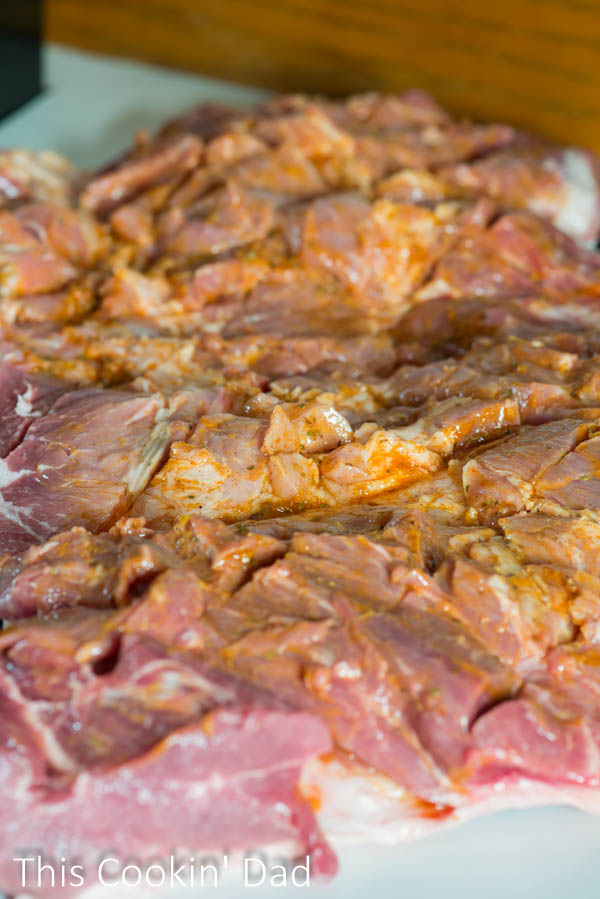 After you've massaged your shoulder with flavor, roll it and tie it up with butcher's twine.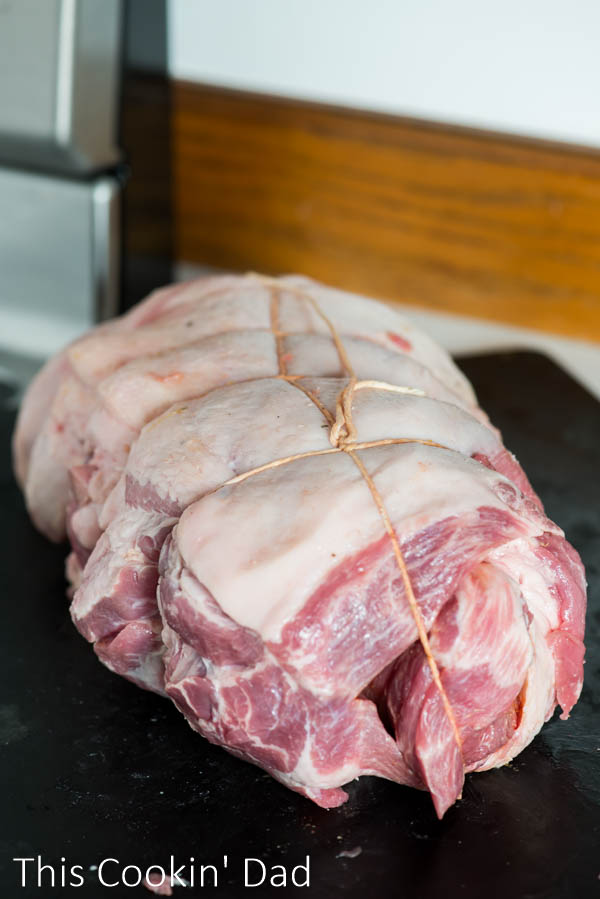 Place into a roasting pan and into the oven. In a couple of hours,  you've got a beautifully roasted piece of pork, all ready to pair with whatever you're feeling up to!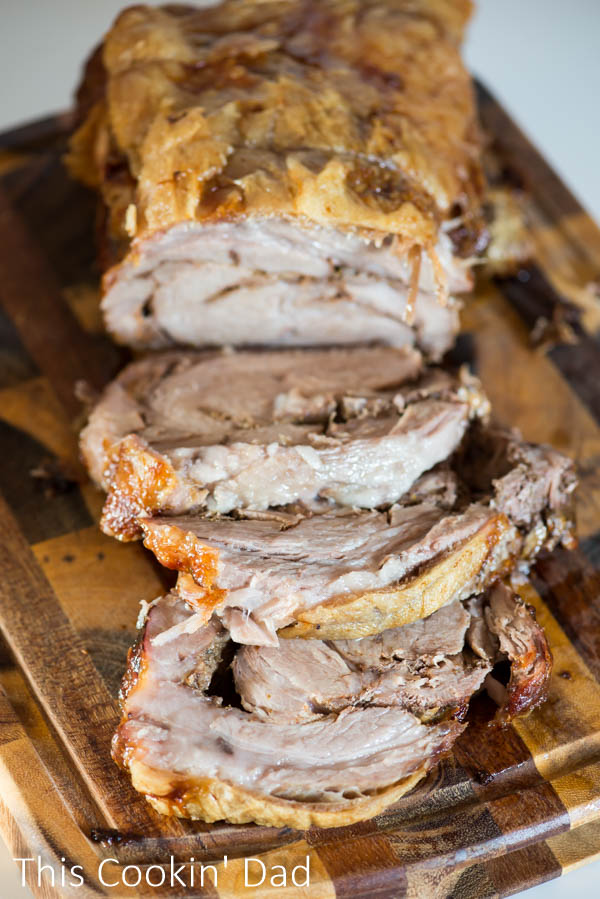 Since you know you'll have leftovers, you may as well have a plan for them. I thinly sliced up the rest and had the perfect meat for pork gyros and pork cheesesteaks. But those recipes will have to wait for another post!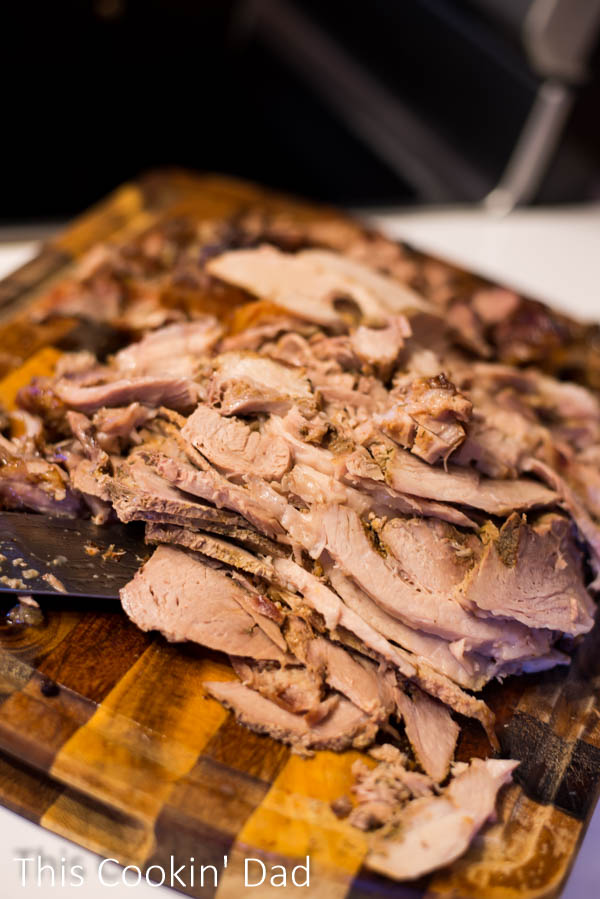 What is your favorite roast meat? What do you like to do with the leftovers? Leave a comment and share your story!

Roasted Boneless Pork Shoulder
Ingredients
4-5 lb pork shoulder, deboned and butterflied
juice and zest of one lemon
1 tsp salt
1 tsp freshly ground black pepper
1 tsp paprika
½ tsp onion powder
½ tsp garlic powder
2 Tbsp olive oil
Instructions
Preheat oven to 450 degrees.
Place meat, fat cap down, onto a cutting board. Make thin slices in opposite directions across the meat.
Combine remaining ingredients in a small mixing bowl. Pour over meat and massage into the slices.
Roll up the meat, keeping the fat cap on top. Tie up the roast with butcher's twine and place into a roasting pan.
Roast at 450 degrees for 30 minutes. Reduce heat to 325 and continue cooking for 2-2.5 hours or until a thermometer inserted into the roast reads 165 or juices run clear. Remove from the oven, cover with foil, and allow to rest for 10-20 minutes.
Slice and serve. Enjoy!