The past couple of months has seen us on the run just trying to keep up with the holiday season. A few things got away from us, but, in the end, it all came together and I'm truly looking forward to a fresh start for 2016. If, like me, you are from the South, you know that a fresh start for the new year has to begin with beans, greens, rice, and a nice big hunk of cornbread. A can of READ Greens & Beans with Sausage makes this a whole lot easier and helps set this year's tone of balancing our time in the kitchen with our time spent living life outside of the kitchen.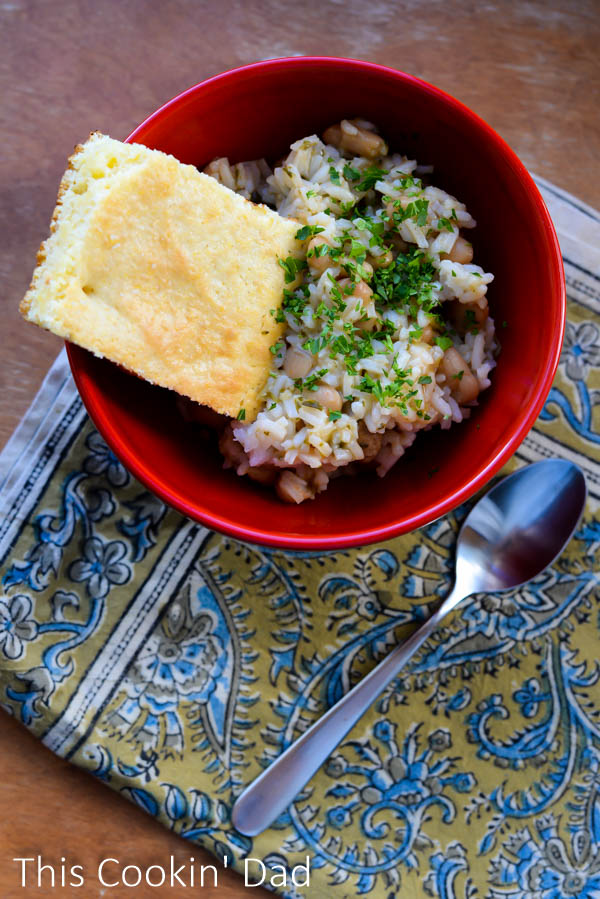 Hoppin' John is poor food at it's finest and, for many, represents prosperity for the new year. By starting the year off with a frugal meal, it's argued, you get it in your mind to stay frugal throughout the year. While, traditionally, Hoppin' John would be made with black-eyed peas, I don't have any problem changing it up slightly for convenience sake. Really, the components of the dish began with using those options that were available locally and have become very symbolic of wealth and prosperity for the new year.
The peas, or beans in my case, have come to represent coins; the greens, dollars; and the cornbread, gold. Who couldn't use a few more coins, dollar bills, or gold in their pockets, right? And if I can start the year off right by saving a little money with a frugal meal, why not start the year off by being frugal with my time as well?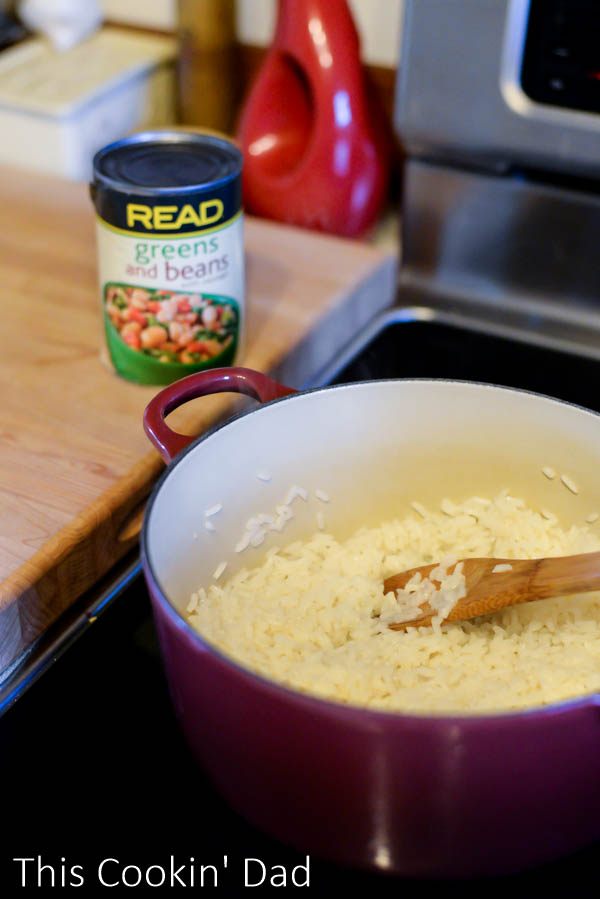 Instead of spending New Year's Day chopping greens, soaking peas, and watching pots, I can simply cook up a little rice in some chicken stock (or, if I'm being really frugal, some turkey stock made from those saved carcasses from Thanksgiving or Christmas) and adding a can of READ Greens & Beans with Sausage.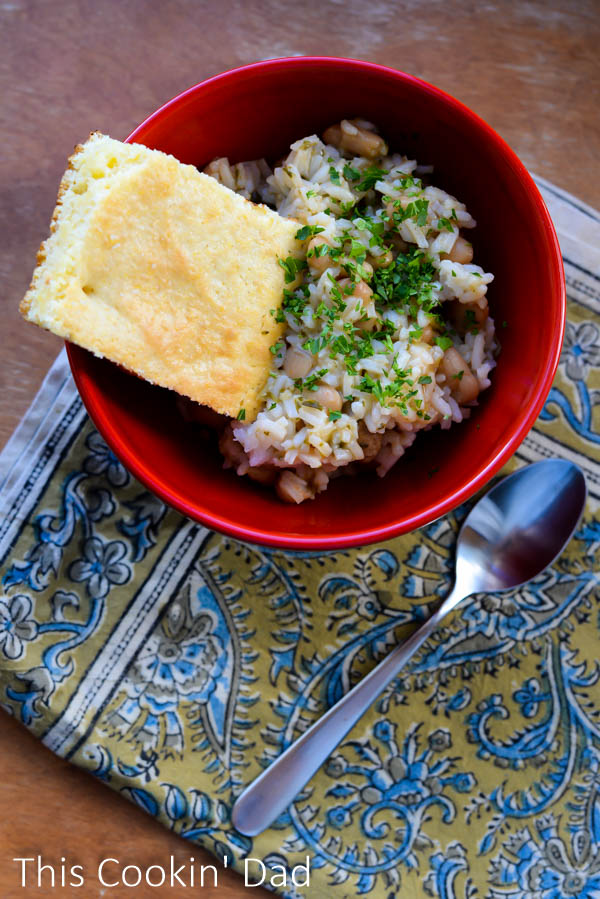 Mix up and bake a box of cornbread and you've got yourself a perfect New Year's Day dinner to bring you all of the prosperity that you deserve.
What are your New Year's Day traditions? How are you planning to start the year off right? Leave a comment and share your story!

Easy Peasy Hoppin' John
Ingredients
1 can (15 oz.) READ Greens & Beans with Sausage
1 cup white rice
2 cups chicken stock
Instructions
Combine rice and stock in a medium pot. Bring to a boil. Reduce heat to a simmer, cover, and cook for 20 minutes.
Mix in READ Greens & Beans with Sausage and serve with cornbread. Enjoy!