My trip to Birmingham in January really put me in the mindset of reconnecting with my Southern roots and introducing the kids, and Beth for that matter, to theirs.  I was transplanted from the South before I reached my teen years and before I could really appreciate being a "Southerner".  Never, in a million years, though, could you consider me anything else.  Beth grew up in the northern part of the South to Yankee parents and never really felt like she fit in either world.
One picture from my trip that really caught her eye was the peanut butter pie from the Irondale Cafe (the inspiration for the book that would become the 1991 film, Fried Green Tomatoes).  I always kind of took that sort of thing for granted.  How, with her love of chocolate and peanut butter, had she never even heard of peanut butter pie?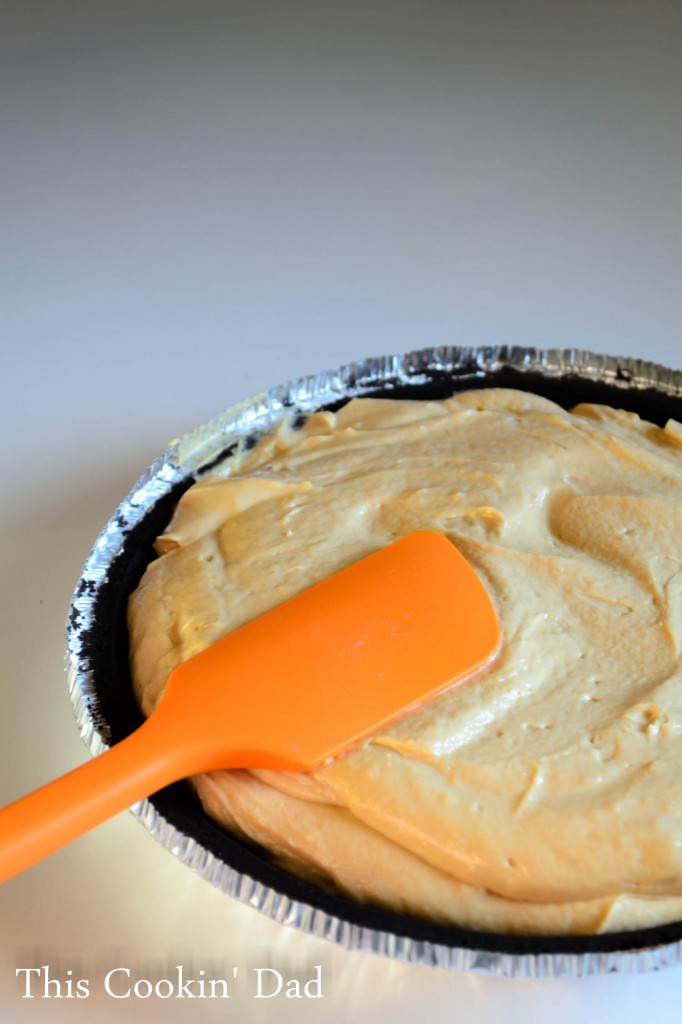 Well, in honor of Pi Day (3/14), I decided to make her one.  I cheated and used a $2 Oreo pie shell, but the filling is so simple, it's a real wonder that we don't make this more often.  Simply take 1-8 oz package of softened cream cheese, 1 cup of peanut butter, 1 cup of powdered sugar, and 1-8 oz tub of Cool Whip.  You get your beater or stand mixer going and add the ingredients in order, one at a time until fully incorporated.  It should be light and fluffy, like a mousse.  Pour the mixture into the pie shell and chill until set, 1 to 2 hours.  Serve and enjoy but try not to overdo it!!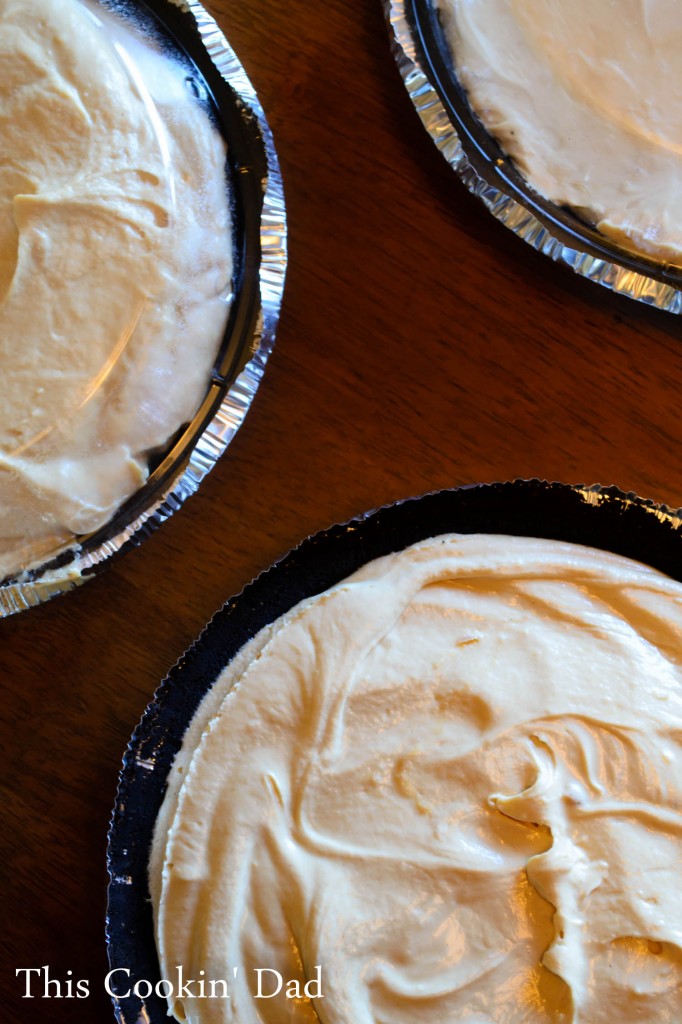 If you can, try to make several to share.  Seriously!  What's the point of making something this good if you can't enjoy it with friends and family?  As a bonus, they ensure that you don't eat it all yourself!!

Peanut Butter Pie
Creamy, velvety, silky, and with the unmistakable taste of peanut butter tempered by tangy cream cheese.
Cuisine:
Southern American
Ingredients
1-8 oz. package cream cheese, softened
1 cup creamy peanut butter
1 cup powdered sugar
1-8 oz. container frozen whipped cream
1 chocolate cookie pie shell
Instructions
In a large mixing bowl or stand mixer, beat cream cheese until light and fluffy, 2-3 minutes. Add peanut butter and beat until well combined.
Scrape the bowl down, add powdered sugar, and beat until well combined. Add half of the whipped cream and beat thoroughly. Add remaining whipped cream and beat until just combined.
Pour mixture into the pie shell. Cover and refrigerate until set, 1-2 hours.
Enjoy!
What kind of pie are you having on Pi Day?  Do you have a pie that reminds of your roots?  Leave a comment and share your story.