The muffuletta, or muffaletta, is one of the most iconic sandwiches in New Orleans. Developed by Central Grocery in 1906, the muffuletta combines Italian meats and cheeses and an Olive Salad onto a round, dense loaf studded with sesame seeds. It's pretty much simplicity in action, but simplicity, sometimes, can be difficult to recreate.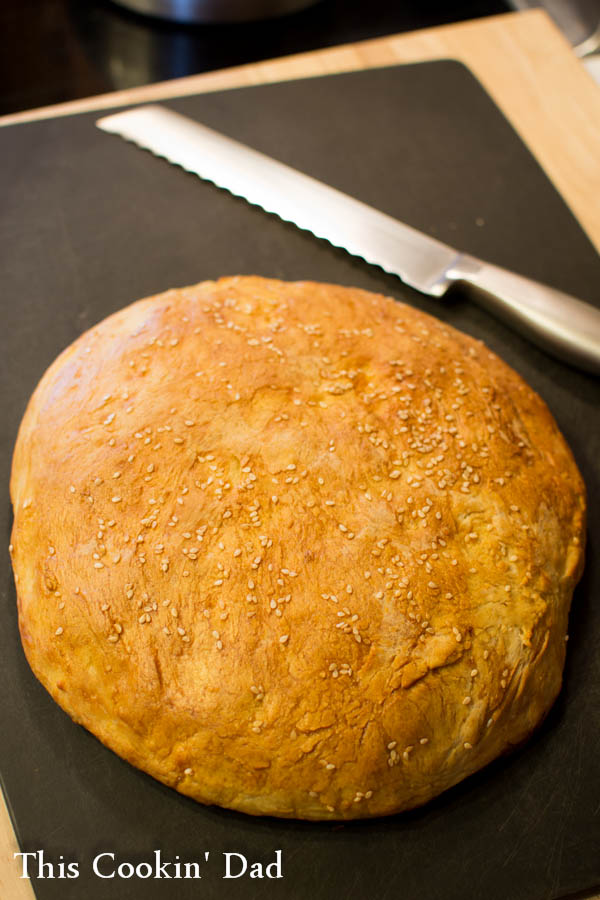 Living in Central Virginia now, it is not easy to find this style of sandwich. Sure, some people attempt to recreate it during the Mardi Gras season, but they use a poor excuse for olive salad and they try to stuff it into a French style roll as each order comes in. The key to a great muffuletta is found in the dense crumb of the bread and in letting the completed, wrapped sandwich sit in the fridge for an hour or two so that the bread can soak up the juices from that olive salad.
Since this is bread month, we are going to tackle the problem of the bread. First, and most importantly, I grab my assistant and we wash our hands.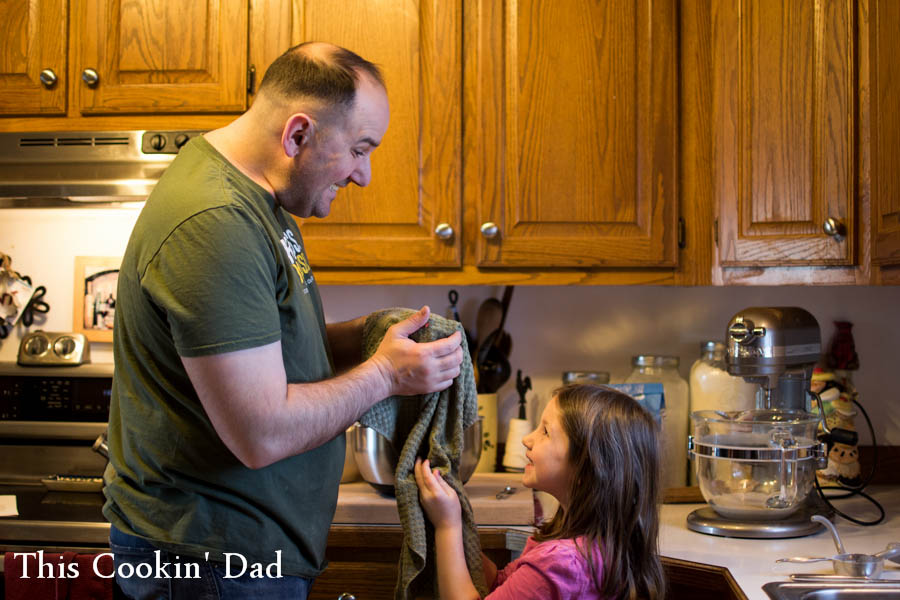 We add warm water to some yeast and sugar and wait for it to bloom (it gets all "puffy").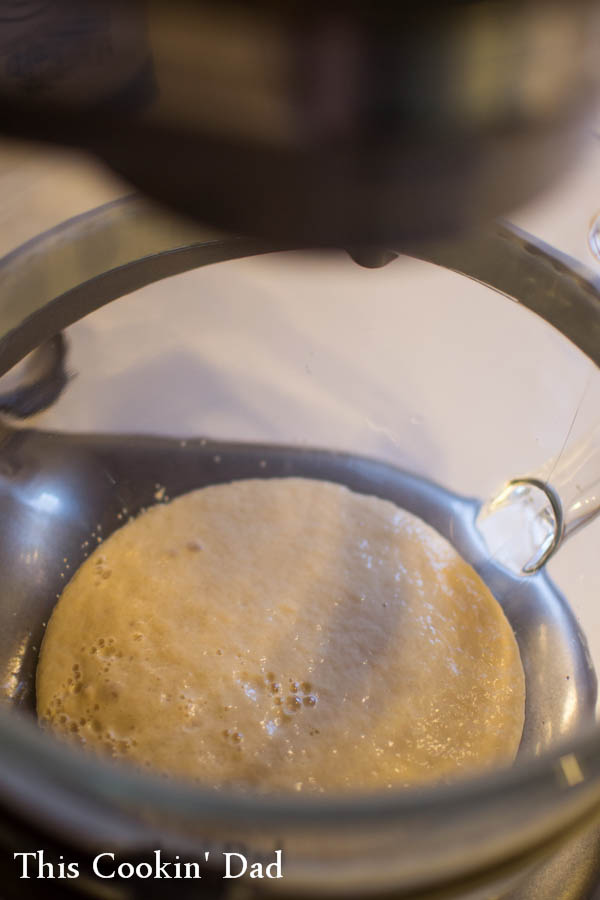 While we are waiting, we prepare our dry ingredients, making sure that the mixture is good and crumbly.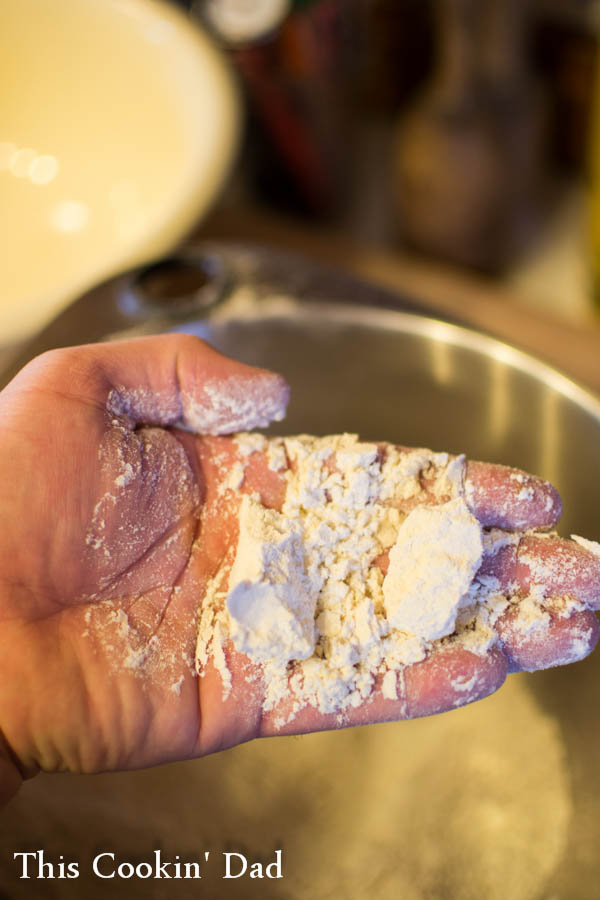 Then we add it to the yeast mixture and let the mixer do the work for us.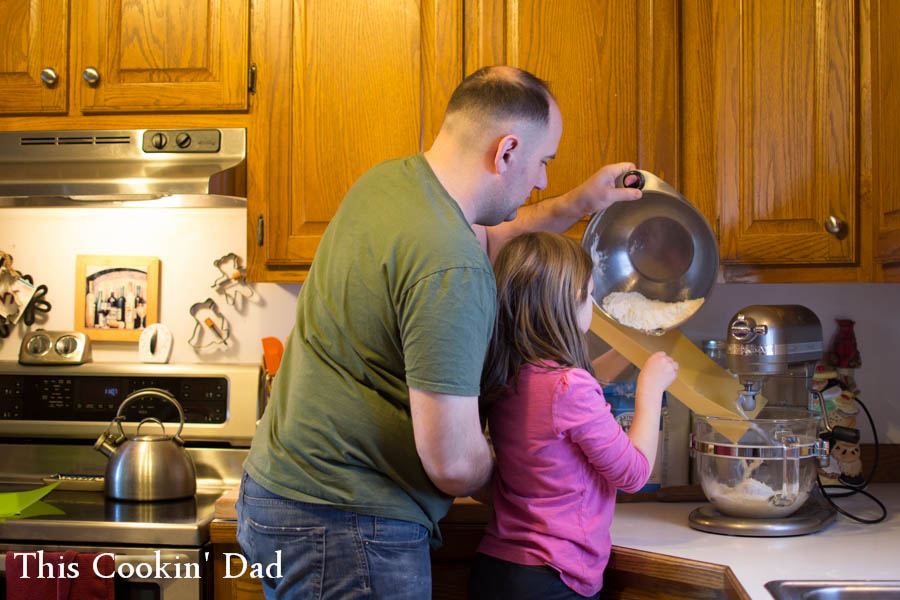 We pull the dough from the mixer, shape it into a ball, oil up our family bread bowl, and turn our dough into it.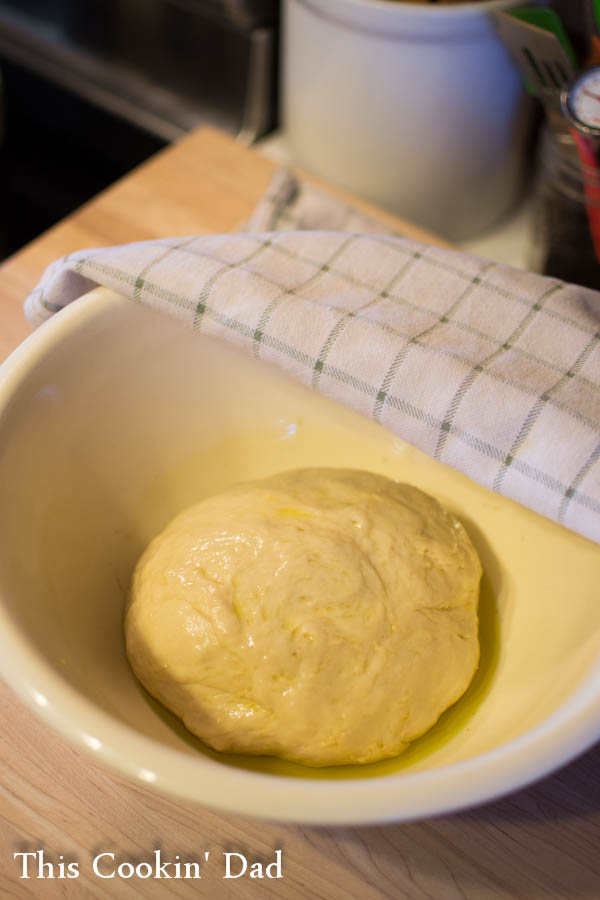 After a few hours, the bread has doubled in size.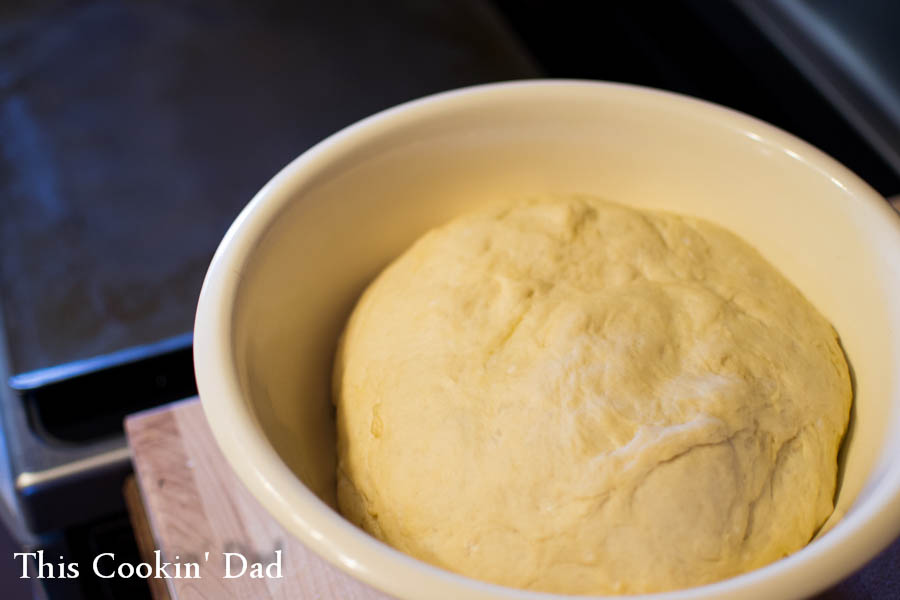 We punch it down, flatten it out and place it on an oiled sheet pan to rise for another hour.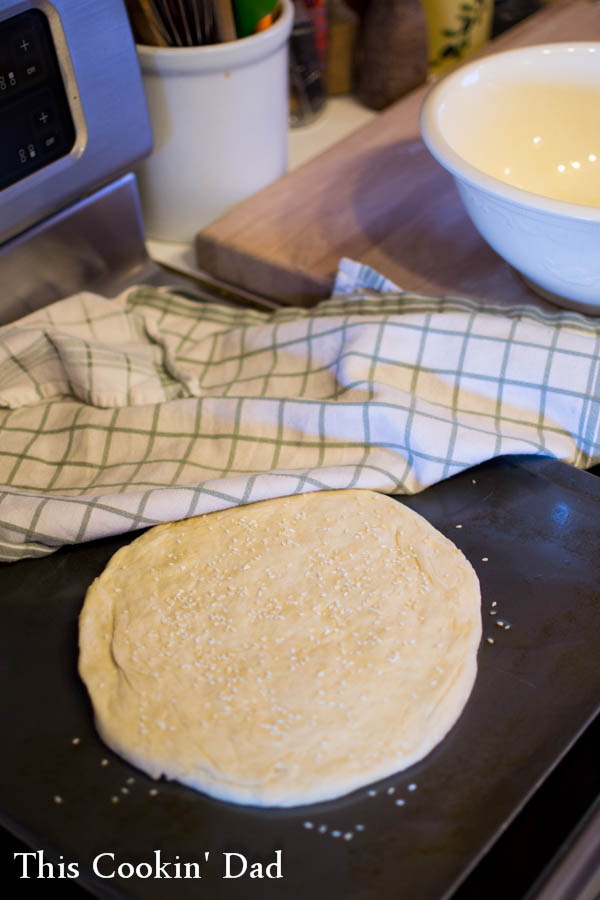 After an egg wash, a trip to the oven, and a cool down, our bread is ready to slice for some yummy sandwiches!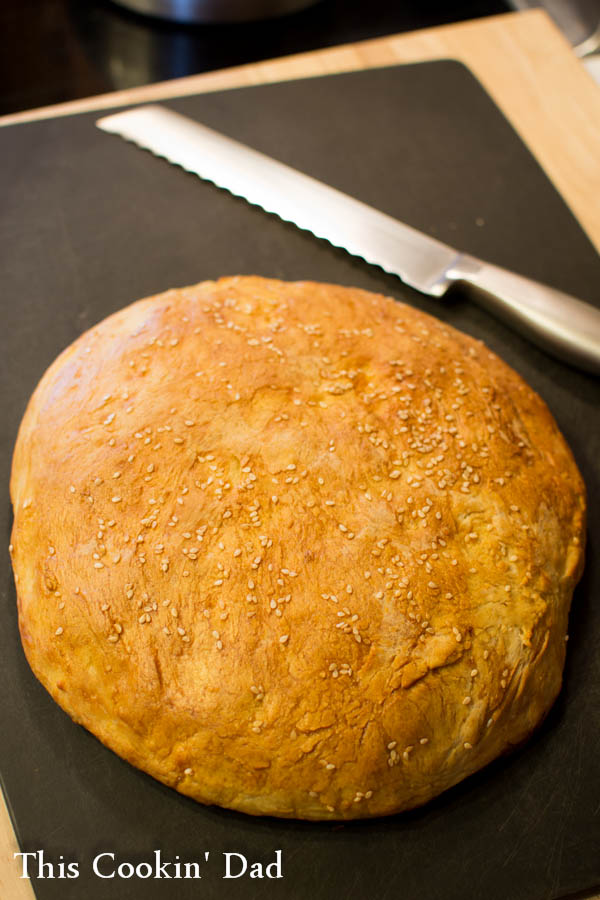 Stay tuned for more on the muffuletta sandwich!
Are you all about the bread? Throughout February, I'll be focusing on how to make breads in all different forms. What is your favorite?

Muffuletta Bread
Ingredients
1 C warm water (105-110 degrees F)
1 Tbsp dry active yeast
1 Tbsp white sugar
1 C bread flour
2 C all-purpose flour
1½ tsp kosher salt
2 Tbsp vegetable shortening
2 Tbsp sesame seeds
3 Tbsp olive oil, divided
Instructions
In a stand mixer, combine the water, yeast, and sugar. Stir and allow to sit for about 10 minutes.
Meanwhile, in a separate bowl, combine the flours, salt, and shortening, working with your hands until the shortening is fully incorporated and the mixture is crumbly.
Once the yeast is foamy, attach a dough hook to your stand mixer and add two cups of the flour mixture. Mix on low speed until most of the flour is moist before adding the rest of the flour mixture.
Allow the mixer to run on low speed until the dough is smooth and elastic, about 10 minutes, stopping periodically to feel the dough.
Once the dough is ready, pour 2 Tbsp of olive oil into a large bowl, fully coating the insides. Form the dough into a ball and place into the bowl, turning to coat. Cover the bowl with a towel and set in a warm part of the kitchen for about 1.5 hours, or until doubled in size.
Punch down the dough and flatten into a large disk (about 9-10 inches across), and place onto a baking sheet oiled with the remaining 1 Tbsp oil. Sprinkle with sesame seeds and cover with a towel. Let rest for another hour.
Once dough is ready, combine egg and water in a small dish and brush over the top of the dough. Place into a pre-heated 425 degree F oven and bake for 25-30 minutes or until golden brown.
Remove from oven to a cooling rack. Let cool completely before slicing.
Enjoy!!