We're talking about breakfast all month. More often than not, I like going for a more savory breakfast. Eggs, bacon, biscuits and gravy. I love it. Sometimes, though, I get a bit of a sweet tooth and I need something a little different. One of my favorite sweet breakfasts (and my all time favorite breakfast for dinner) is French toast.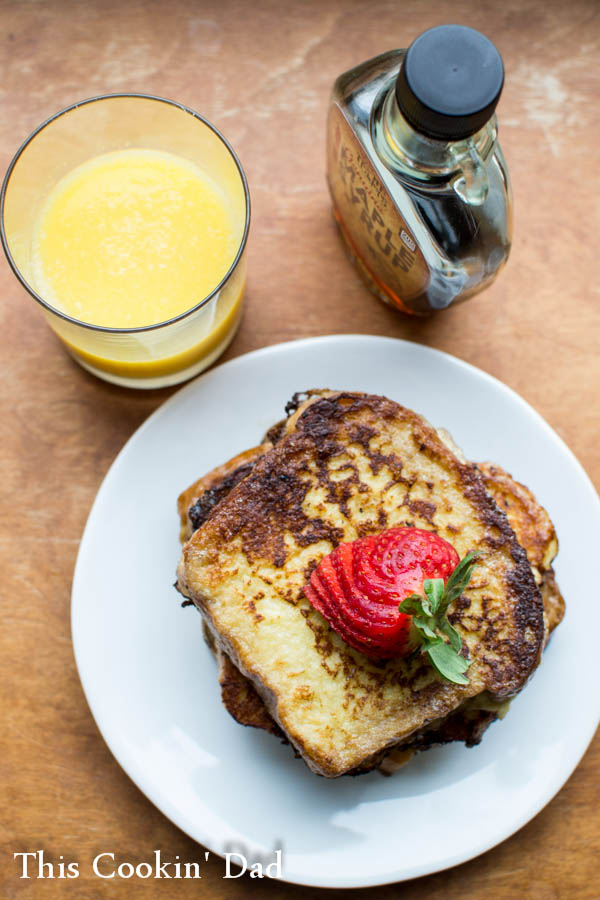 French toast isn't really French at all, having originated as far back at the Roman Empire. Our name for it may actually be named after Joseph French, a New York innkeeper who named the dish after himself back in the early 1700's. The French actually refer to the dish as pain perdu, or lost bread.
In many ways, this is a very accurate description. Maybe you have a loaf of bread that you forgot to put away the night before. Come breakfast time, you have a hard loaf of bread. Not wanting to throw anything away,  you try to bring the bread back to life by soaking it in a mix of eggs and milk and frying it up.
That's all we are talking about with French toast, right? This is actually a dish where fresh bread isn't as good. You want an old loaf of bread. For us, we sometimes wind up with too much because of our volunteer efforts. I happily take excess loaves of bread and freeze them to make bread crumbs, bread pudding, and French toast. I simply start with nice, thick, slices of whatever bread I have on hand. I've used French baguettes, raisin bread, even old donuts! Today, it's slices of a basic white loaf.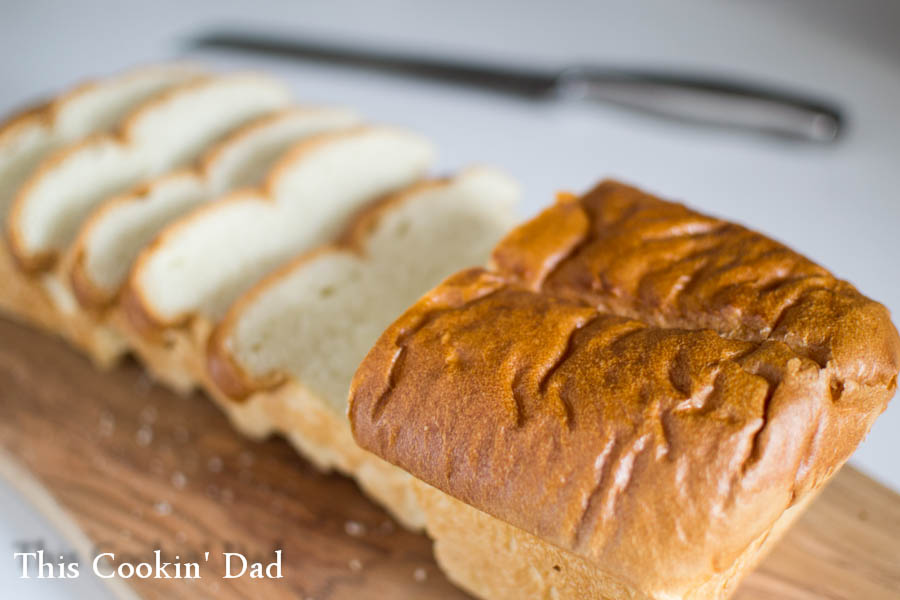 Next, I whisk together 3 eggs, 1 cup of heavy cream, 2 tbsp white sugar, and a heavy pinch of salt. You could use milk, but the cream makes this French toast rich and decadent. It's well worth the extra calories!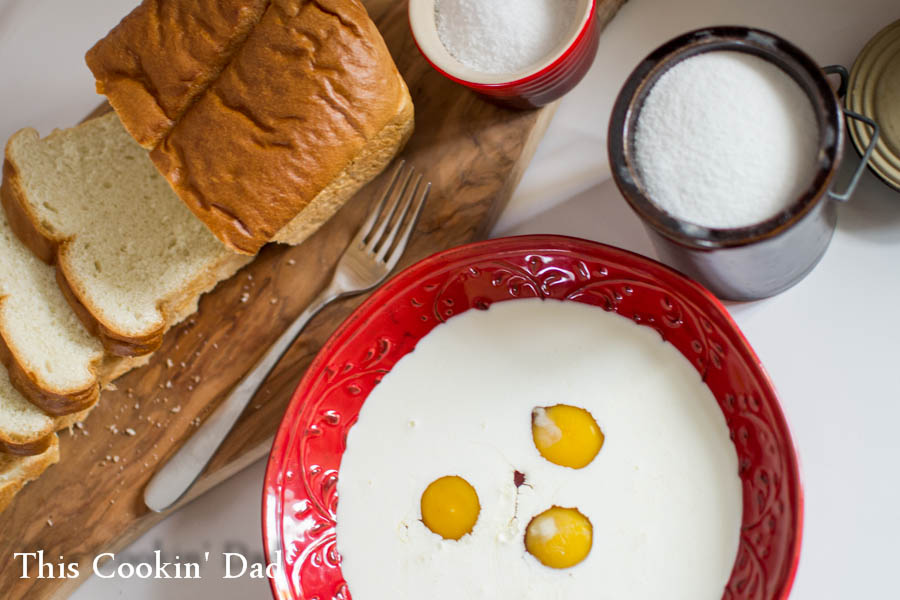 I let the bread soak for just a couple of minutes before pulling it out to fry up. Too much the bread can start to fall apart; too little and your French toast will be pretty dry.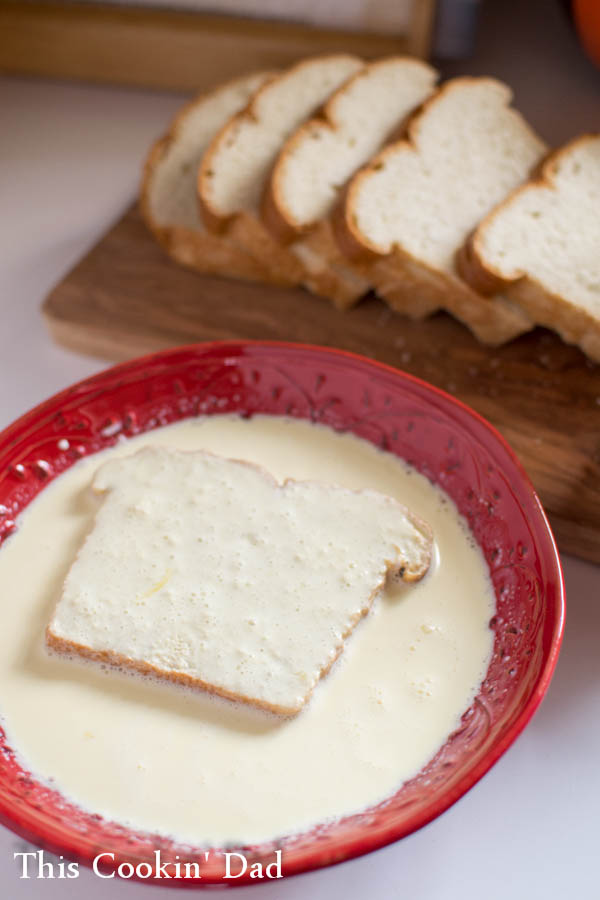 In a heavy skillet over medium heat, I brown some butter (just another layer of flavor) and lay in the soaked bread. Cook for 3-5 minutes on each side.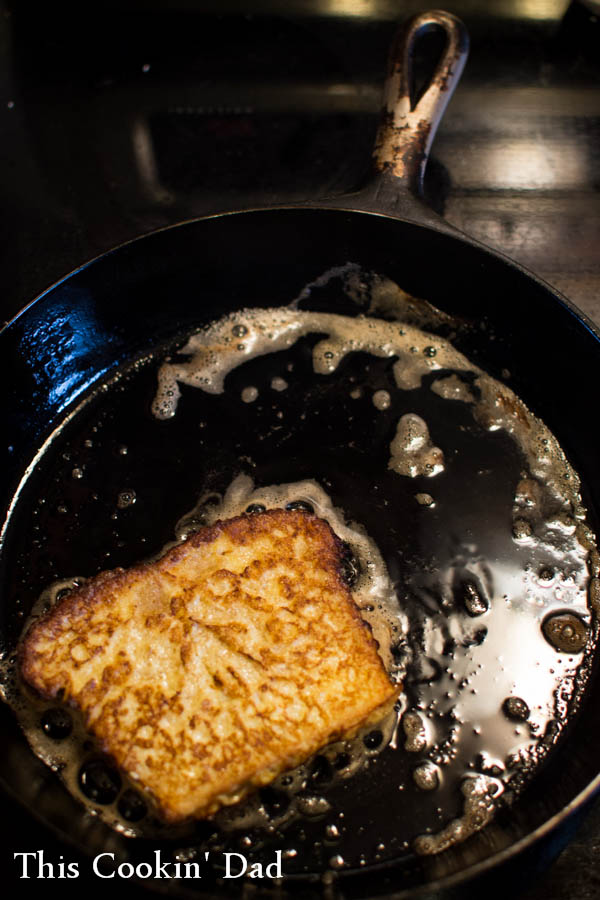 Serve immediately with Bourbon Maple Syrup and Bourbon Maple Bacon for a yummy treat any time of day!
Throughout April, we're talking about breakfast! What is your favorite breakfast food? Anything new that you'd like to try? Leave a comment and share your stories and suggestions!

The Best French Toast
Ingredients
3 eggs
1 cup heavy cream
2 tbsp white sugar
¼ tsp kosher salt
¼ tsp vanilla
6-8 slices of day old bread, cut about ½ inch thick
2 tbsp olive oil
2 tbsp butter
Instructions
Heat a heavy skillet over medium heat.
Whisk together eggs, cream, sugar, salt, and vanilla. Soak the slices of bread in the mixture 1-2 at a time.
Heat the oil and butter until frothy. Add the soaked bread to the pan in stages. Cook for 3-5 minutes per side or until golden brown.
Serve immediately and enjoy!