It's summertime and that means that we are well into grilling season. All month long, I'm going to talk about grilling and offer up some great options to amp up your backyard barbecue options. Appetizers, entrees, even desserts. Nothing is off limits when you light up the grill and apply heat to your summer favorites!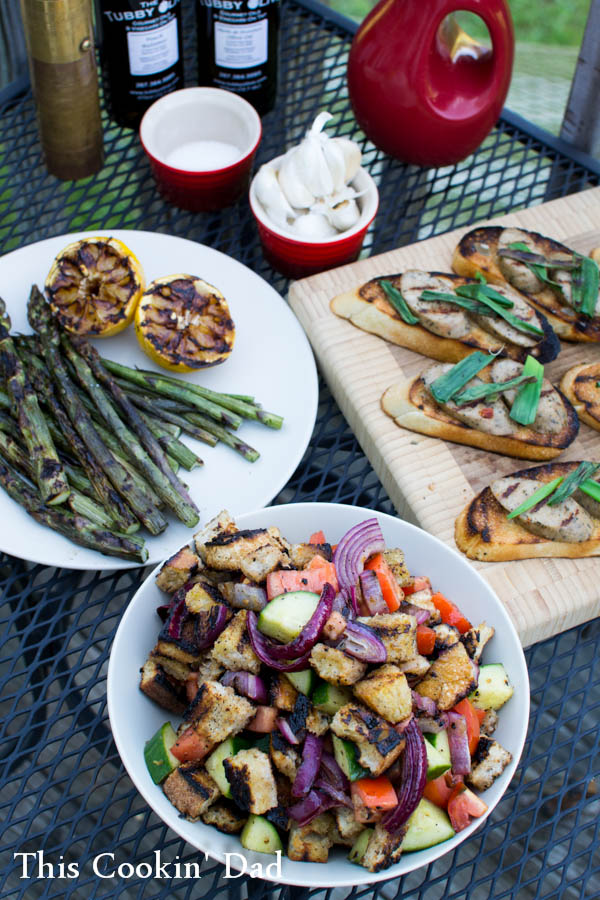 I'm not entirely sure why we spend the summer grilling. I'm sure that it hearkens back to the times when most grilling occurred at campsites and picnics, much more common during the summer months. After World War II, backyard grilling became more common, making it available anytime, but the taste for charred meat during the summer had already become a part of our national culture.
Keep in mind here, I'm not talking about barbecue. This isn't low and slow. This is high, direct heat. We can talk about barbecue another time, but this month, we'll just be talking about the grilling method. For full disclosure, I am using a propane grill. I'm all for charcoal, but I find that propane is much easier for me to manage, especially with kids running around all over the place.
To be honest, during the summer months in Virginia, it can get so hot and humid out that stepping outside can just drain the life out of you. I actually do most of my grilling during the transition months, late spring as the chill of winter leaves us and early fall as the dreadful heat of summer begins to fade away. I have a friend who only really lights up the grill during the winter time!
Still, summer grilling has a place in our hearts and, as hot as it might be outside, I'm always happy to keep the stove turned off inside. Why heat up the house when you don't have to, right? What I love most about summer grilling is that you get some really beautiful options to grill as fresh local produce begins to show up at the farmer's markets.
Grilling grassy asparagus, fresh farmer's bread, and super ripe peaches are just a start at how you can really take advantage of the charring, smoky nature of grilling and really impress your friends at your next backyard party.
Stay tuned this month for some fun recipes to get you started!
Do you spend all summer on the grill? What are you favorite recipes? Leave a comment and share your story!