Last week, when I introduced my grilling theme for this month (see Fire up the Grill!), I focused in on the concept of grilling foods other than just meat. The reality, though, is that, for most people in this country (and around the world, for that matter), the grill is really made to cook hunks of meat over fire, kissing that meat with smokey flavor and satisfying those primal instincts. One of my favorite ways to eat during the summer is to wrap ground meat around a skewer, grill it up, and serve with bread, sauces, and salads. My Grilled Lamb Skewers are perfect for a casual summer dinner.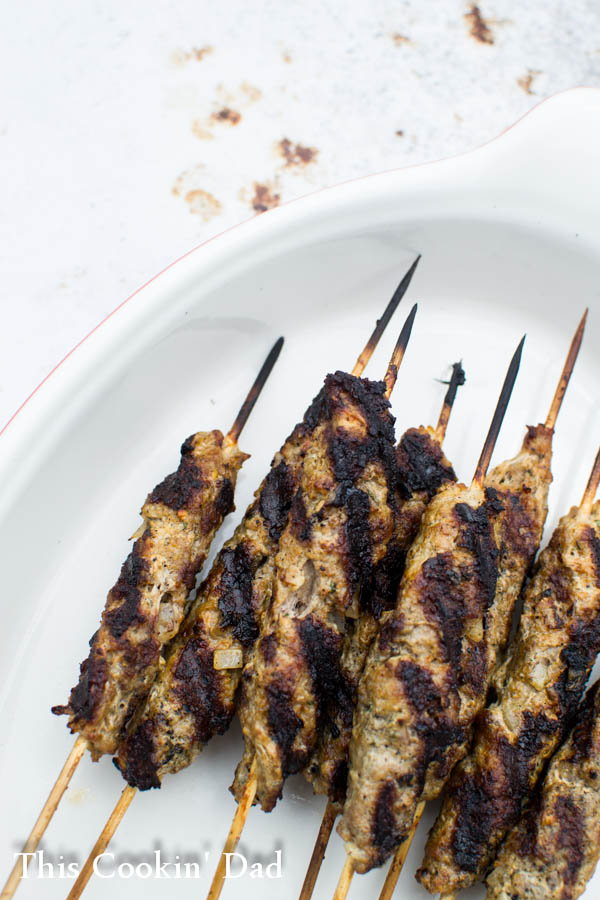 During my high school years, my father traveled quite a bit and spent a lot of time in the eastern Mediterranean. He fell in love with the cuisine and brought it home with him. In the days before hummus was in every fridge, we were regularly eating the salads and dips unique to this region of the world.
Now, having visited those areas myself, I am even more enamored with that style of eating. It's relaxed, full of bright flavors made with fresh ingredients. Perfect for casual summer eating and taking advantage of the bounty at your local farmer's market.
As for making the skewers, start by soaking the sticks in water for at least an hour. This helps to keep them from burning when you set them on the grill. Now, I'm not sure that there is any more difficult technique than trying to wrap ground meat around a skinny stick. The stuff just does not want to stay together. A little perseverance, though, and you can become a master in no time!
When it comes time to grill, start crossways on the grill, but once the meat starts to firm up, I highly suggest taking advantage of your grill grate. This makes it so easy to turn your skewers, heating all sides of the meat evenly, ensuring that your skewer is cooked throughout.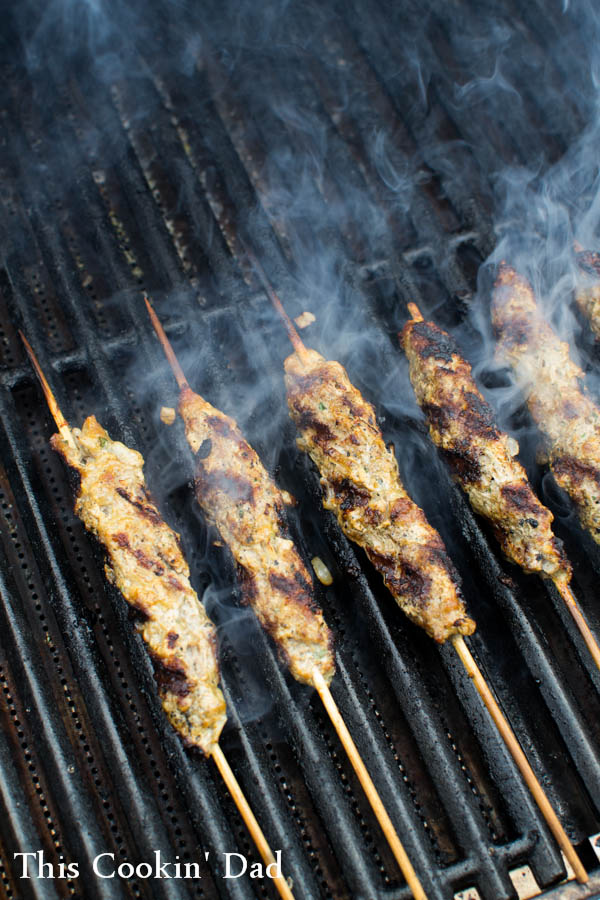 To top my skewers, I make a very simple tzatziki sauce. Greek yogurt, grated cucumber, a little mint, and salt and pepper are all you need for a really tasty topping. It's also excellent as a dip for raw vegetables!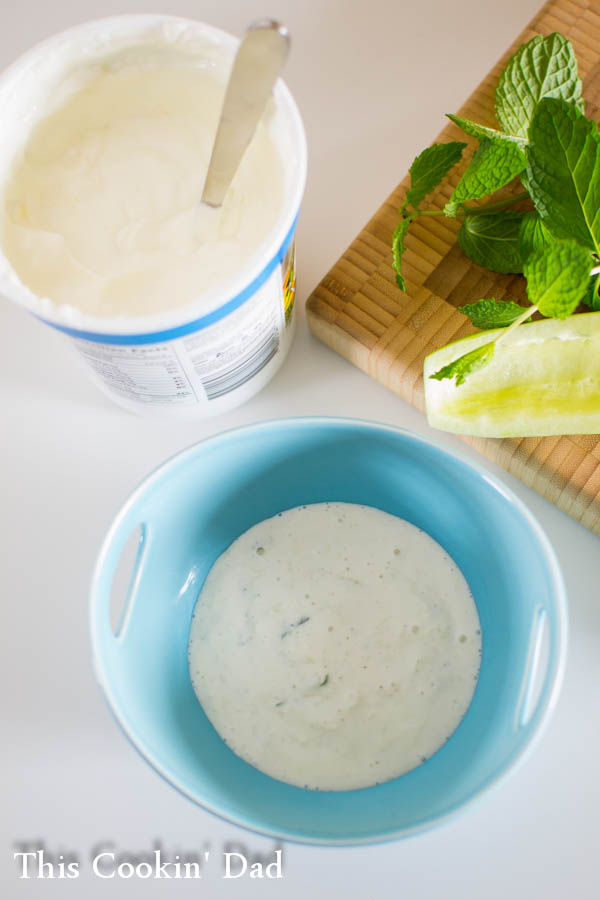 I serve my skewers on a piece of pita with my tzatziki, an easy Mediterranean salad, and a squeeze of lemon. What a great way to dine on those warm summer evenings!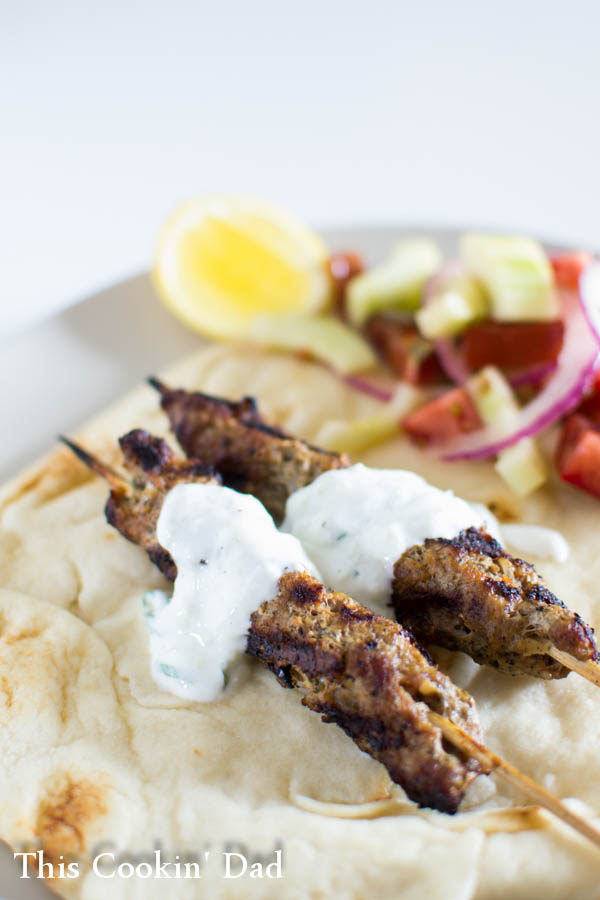 This month, we are all about the grill. What are your favorite grilled foods? Leave a comment and share your story!

Grilled Lamb Skewers with Tzatziki
Ingredients
2 lbs ground lamb
1 medium onion, diced
1 clove garlic, minced
1 tsp salt
1½ tsp freshly ground black pepper
1 Tbsp mint, chopped finely


Tzatziki:
½ English cucumber, peeled and seeded
1 cup Greek yogurt
1 Tbsp mint, chopped finely
salt and pepper to taste
Instructions
Soak about 20 skewers in cold water for at least an hour.
Heat a grill over medium-high heat.
Combine lamb, onion, garlic, salt, pepper, and mint in a large mixing bowl. Divide into 2 oz servings (about ¼ cup) and press each serving tightly around one skewer. Gently set onto a platter while preparing the remaining skewers.
Place each skewer onto the preheated grill. Cook, turning often, for 2-3 minutes per side, about 10 minutes total. Remove to a serving platter.
For the tzatziki: Grate cucumber into a mixing bowl. Drain out some of the excess liquid. Add yogurt, mint, salt, and pepper. Stir to combine.
Serve lamb skewers on pita with tzatziki, Mediterranean salad, and lemon. Enjoy!