When it's cold outside, I love a nice bowl of chili. If I make it with beans and serve it over rice, it's an easy way to stretch a little meat a long ways.
Over the years, I've learned that chili can be as simple or as complex as you want it to be. And while I love the traditional style with the tomato and chili base, I've come to really enjoy the simplicity of a white chili. Most of all, I've come to think of chili as being primarily based on whatever you have on hand.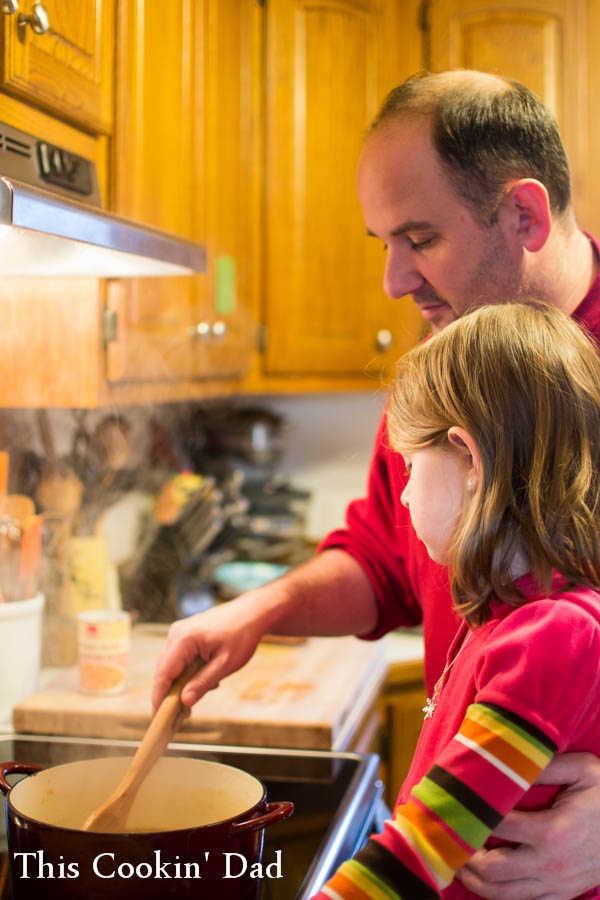 Grace and I got to cooking up a batch of chili the other day and what I had on hand was some pork loin chops, an onion, a poblano pepper, a can of chick peas, a box of chicken stock, and my spice cabinet. I love showing her that it doesn't take much more than what we have around the house to make a great meal.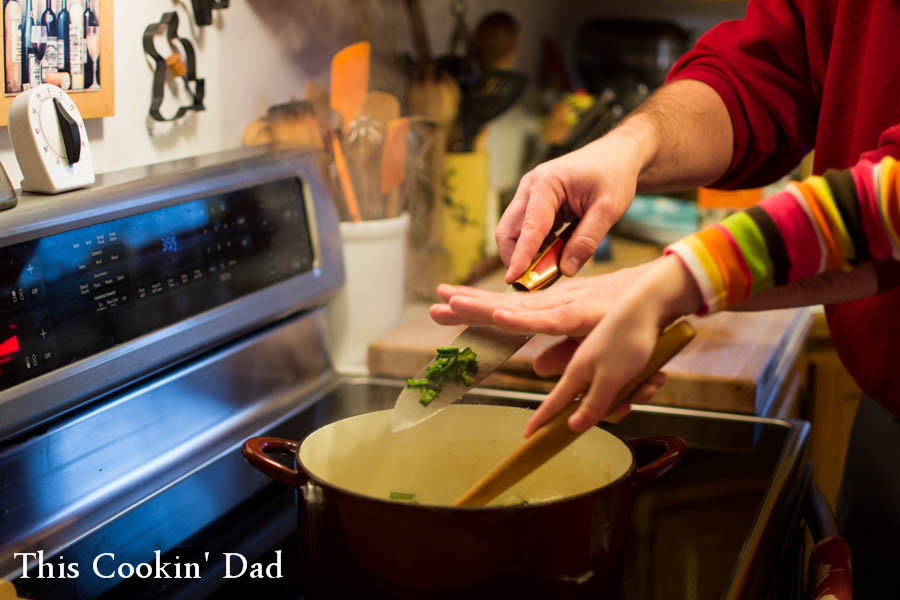 The method couldn't be simpler. We worked together to saute some onion and pepper in oil. We added some spice, chicken stock, and the chick peas, and then we tucked in the loin chops to simmer. After about 90 minutes, the loin chops were ready to shred and slip back into the chili. That's it! Serve over rice with some sour cream and cilantro and maybe a few chips.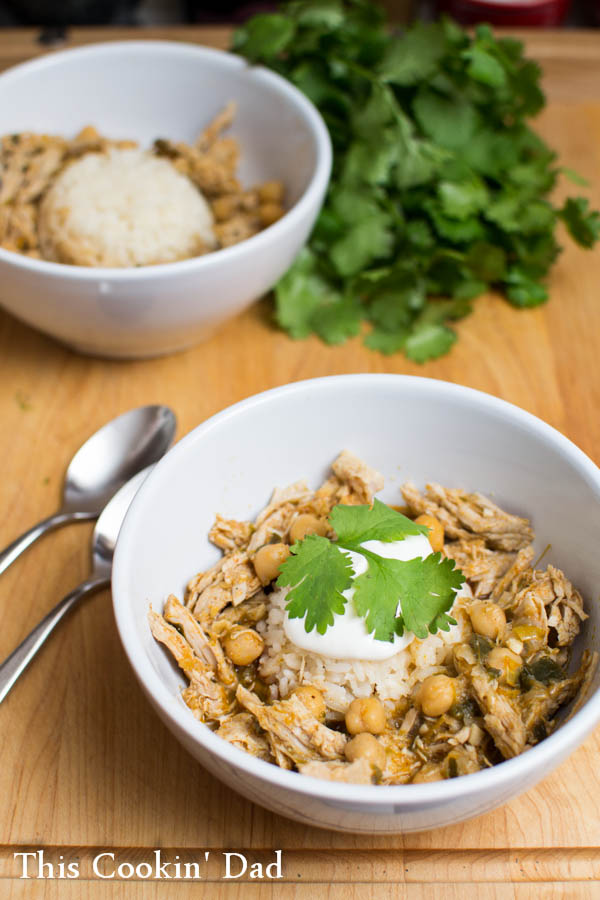 Do you have a favorite chili recipe? Do you prefer the tradition of a tomato based chili or the clean simplicity of a white chili? Leave a comment and share your story.

Pork & Chickpea Chili
This chili couldn't be easier. It's perfect for gametime or for a tasty weeknight meal.
Recipe type:
Soups and Stews
Ingredients
2 tbsp olive oil
4 cloves garlic, minced
1 medium onion, diced
1 poblano chile, diced
1 tsp salt
1 tsp black pepper
1 tsp cumin
2 tsp chili powder
2 tsp paprika
4 cups chicken stock
1 can chick peas, drained
3 pork loin chops
3 cups cooked rice (optional)
sour cream (optional)
cilantro (optional
Instructions
Heat oil in a medium pot over medium-high heat. Add garlic and cook for about 30 seconds before adding onion and pepper. Cook, stirring frequently, until onion is translucent, about 4-5 minutes.
Add next 5 ingredients (through paprika) and cook for an additional 2-3 minutes.
Pour chicken stock and chick peas into the onion mixture. Stir to combine. Add pork loin chops and reduce heat to low. Simmer for 1 hour or until chops are cooked through.
Remove chops and shred with 2 forks. Add shredded pork back into the liquid.
Serve over cooked rice with sour cream and cilantro.